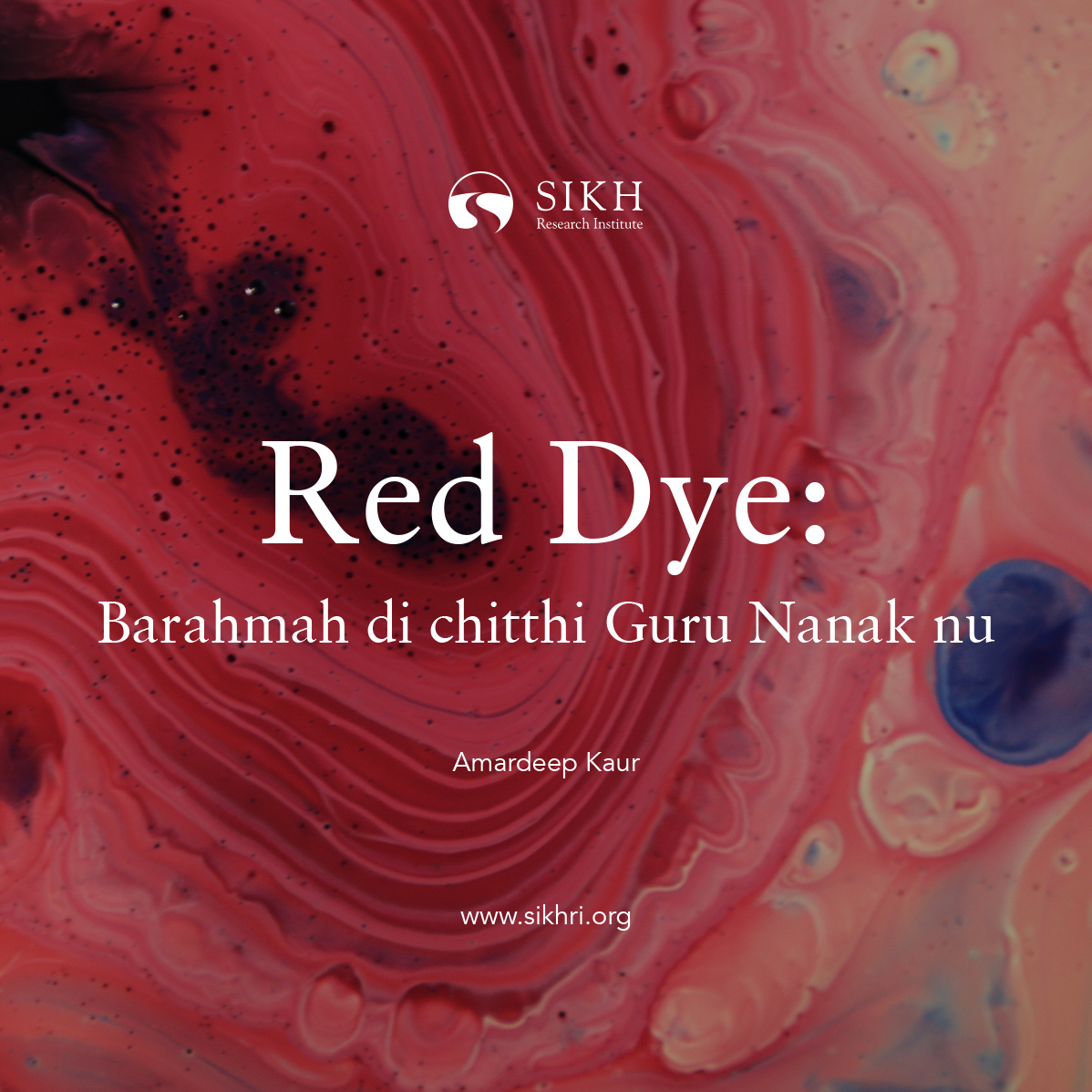 Red Dye:
Barahmah di chitthi
Guru Nanak
nu
/
A Letter of Twelve Months to Guru Nanak
Fill me into your red dye
You ferried me over the Pacific once
Today, I return, to find the ports of Komagata's revolts
What a long journey from the Fragrant Harbour,
with gifts of agarwood for the coast of Salish peoples
When Ghadaries promised to deliver
Amardeep Kaur was born and raised in Hong Kong and presently lives in Toronto. She is a doctoral candidate in Geography at York University and a graduate associate at the York Centre for Asian Research. In 2019, she taught Introduction to Sikhism as a course director at the University of Toronto (Mississauga campus) in the Department of Historical Studies. Amardeep Kaur's work explores diaspora, culture in the city, religious spaces and political movements across the Pacific. At night, she explores artistic creations, walking and training in Chinese martial arts. She has participated in Sidak at Sikh Research Institute in the summer of 2016 and 2017.