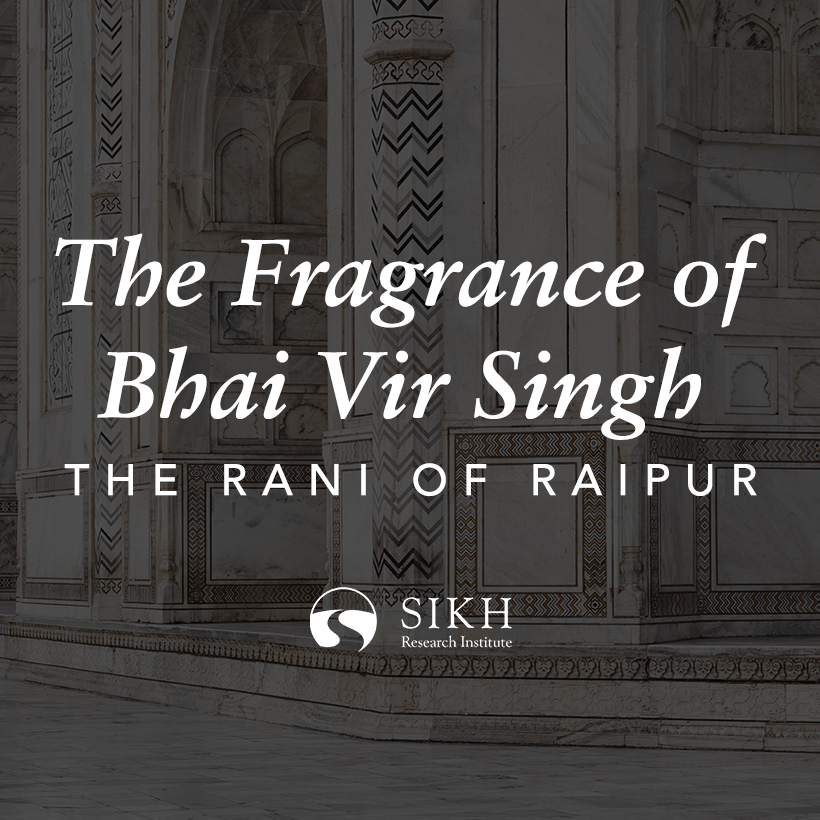 While trans-creating a chapter from Bhai Vir Singh's book Kalgidhar Chamtakar, I was transported into another dimension. Prose and poetry blended effortlessly. And what I experienced was a glorious symphony, an unexpected beauty that touched the depths of my being.
This story seems to have been set around the period of the Battle of Bhangani (1688). The Hill Rajas had formed an alliance to fight Guru Gobind Singh Sahib. Suspicion and turmoil are in the air, which comes out loud and clear in this story.
However, this is not that story.
This story is about a woman – the rani of Raipur, who secretly loves the Guru in this turbulent time. Why secretly? Because her husband is not an admirer of the Guru.
Through the sensitive pen of Bhai Vir Singh, we too get to experience her anguish, her yearning, her deep love and her faith for the Guru.
This is truly a unique love-story.
The Fragrance of Bhai Vir Singh is a audio series exploring the legacy of the seminal poet presented by Sikh Research Institute.
Known as the Sixth River of Panjab, Bhai Vir Singh gave style, rhythm, and flow to the modern Panjabi language. His writings, spiritual in nature, stimulate the soul and open our eyes to the Beloved.
The purpose of the series is to introduce poems, letters, and essays of Bhai Vir Singh in new translations as a way ofconnecting his work with the audience at large.
The translator Inni Kaur is the CEO of the Sikh Research Institute. She is also the author of 'Journey with the Gurus' series, 'Sakhi-Time with Nani ji', and 'Thank You, Vahiguru.'
This series is supported by the generosity of an admirer of Bhai Vir Singh's writings.