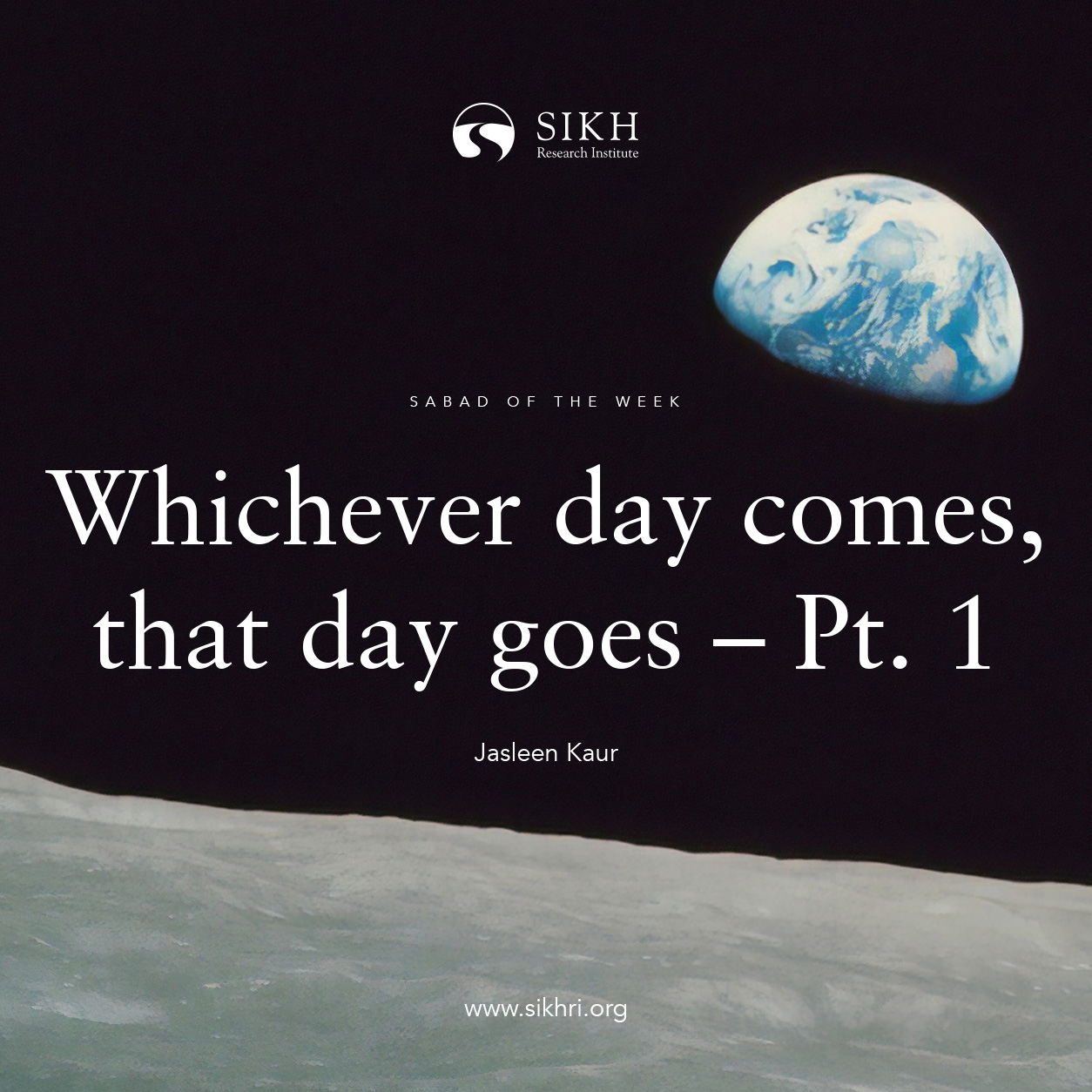 Whichever day comes, that day goes.
Stay is impermanent, departure is imminent.
ਜੋ ਦਿਨ ਆਵਹਿ ਸੋ ਦਿਨ ਜਾਹੀ ॥
ਕਰਨਾ ਕੂਚੁ ਰਹਨੁ ਥਿਰੁ ਨਾਹੀ ॥
– Bhagat Ravidas in Suhi Rag  | Guru Granth Sahib 793
Jasleen Kaur says "This sabad has gently nudged me forward, too many times to count — moved me in some tangible direction, reminded me that the hard days — the days when I cannot get myself to do much of anything — are transient."